About Us
About company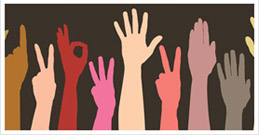 Acade is a Delhi-based Web Design Company with a presence in USA also, that offeres an affordable and user friendly web platrforms updated with latest technologies and innovations. Professionalism, Skill and Expertise are the tools we use to make the web work for your business bringing in maximum return on your investment in shortest possible time.
We at Acade. deliver within the stipulated time, at affordable pricing without compromising the quality of work we provide. Our motives are transformed into practicality, hence you can rely on our company and the expertise we offer.
Our aim is to give your businesses the most professional looking presence on the web.
our team
We have a highly capable team of web consultants, creative designers, content writers, programmers and web marketing professionals who know how to deliver results. Weundersand the uniqueness of our clients and offer them customised solutions accordind to there requirements.